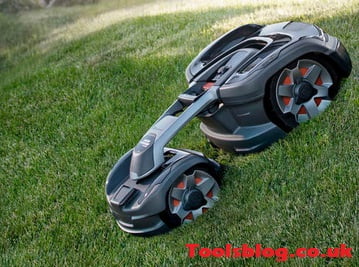 Lawn mowing robots are automatic machines that help you cut grass in your backyards. Typically, this device (particularly older versions) requires the user to tie a cord around the area to be mowed so that a boundary defines the cutting area.
Today's devices are becoming more sophisticated, with many sensors that allow them to autonomously cut around obstacles and reduce human engagement to a minimum. So, let's take a look at how robot lawn mowers work nowadays!
How Does Robot Lawn Mower Work?
This machine is a basic gadget that is easy to operate. Particularly, it uses simple features to ensure that it functions effectively and mows neatly.
The latest robotic lawn mowers have GPS tracking and may be controlled via mobile devices. You can program the lawnmower to start at a specific time, day, and frequency to fit your schedule.
Five Main Systems Keep The Lawn Mower Running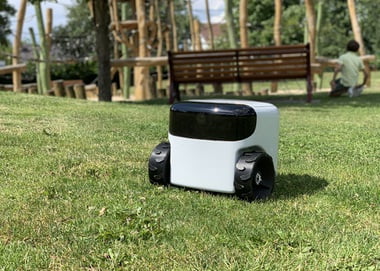 A motor and a battery on the body power a series of rotating blades.
A set of chassis and wheels are attached to a battery motor; they allow the mower to move around your garden.
A microcontroller system allows the robot to use algorithms to determine the path around your grass and make sure it's all cut.
Low-voltage and circumferential wires help to define the boundary.
A gear mounted underneath the robot is responsible for mowing the lawn. When the machine is in contact with the ground, this gear will work, but when we lift it, it will cease working.
Technically
It is possible to make robots that mow the lawn much more efficiently with many traditional robots on the market, avoiding obstacles and mowing the grass as efficiently as possible.
However, building such a robot is often very complicated and expensive, so it is not suitable for the pockets of most users.
Advantages 
Advanced Technology
This machine is one of the high-tech and functional gardening equipment you need. It consists of a slew of fantastic features depending on the product, including several sensors and navigation systems to detect impediments and remote controllers for convenience of use.
Easy to store
The portable device doesn't require a warehouse or a lot of storage space. Therefore, you only need to put it in its charging station or a small corner.
Safety first
If you have a family and little children or pets, it may be tough to avoid these device collisions. As a result, today's devices are equipped with advanced sensors to assist them in avoiding obstructions along the road.
They can even cease operating when raised off the ground to avoid minor mishaps.
Disadvantages
Pricey
This machine uses a variety of innovative technology, which is understandable why it costs higher than other types. Furthermore, all the components, such as the blades, batteries, and maintenance, are costly – especially if they need to be repaired or replaced. Due to this reason, not everyone can afford to purchase this device.
Setup may be time-consuming
You'll devote a significant amount of time to prepping for this device. Before utilizing it, you must put up a guideline around the area you wish to mow, and you cannot skip this step. That is required for the robot to work properly. It will also take longer if you are mowing a vast area.
Battery life
This machine goes slowly, and if your grass is huge, there's a good possibility it'll run out of battery before it's finished mowing. Nevertheless, the device's battery life degrades over time, requiring you to replace the battery to meet your usage requirements.
Conclusion
In general, this device has numerous advantages: it allows us to optimize our lawn mowing labour, freeing up time to accomplish other things. On the other hand, as previously said, it has some drawbacks.
Keep in mind that it won't be able to take the place of professional lawn mowers, as the robot cannot watch and cut the manner it wants.
Hopefully, this blog on "How Does Robot Lawn Mower Work? " has provided you with useful information! Thank you for reading!