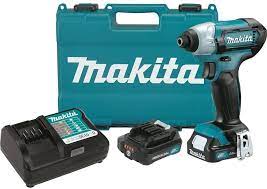 An impact driver is an incredible tool that can be used for various tasks around the house. It is a powerful tool that uses an "impact" to drive screws. From hanging pictures to assembling furniture, this versatile power tool can do it all. Using an impact driver can save you time and energy because of its ability to remove stubborn screws effortlessly.
These drivers are becoming one of the most popular tools among professional builders and contractors due to their versatility and efficiency!
So what do you use an impact driver for? In this blog post, we'll explore how to get the most out of your new purchase.
What Is An Impact Driver And Do I Need One?
You can refer to this tool as a drill driver but cordless. One more distinctive point here is that it has a hex bit holder that is ¼ inches. This feature enables the tool to grip tiny screwdriver bits firmly.
Thanks to its high torque level, the tool can generate a great impact that even those top-of-the-line drills can't compete. This torque assists user in driving the wide, long screws into even the sturdiest materials available.
For people who frequently get involved in DIY projects that require wood and metal work, an impact driver is a must-have item in their toolbox.
Still, when purchasing one, remember to examine its head length carefully. You might have to work in awkward, narrow spaces during projects, where a long head may be a challenge.
Also, standard impact drivers often offer only one speed, which is fine. Still, you will want two to more torque/speed settings to handle your material more finesse.
What Do You Use An Impact Driver For?
What to use impact driver for? Which work can we utilize this handy tool? Let's refer to the list as follows:
Installing shelves
Constructing furniture from separate pieces
Directly screwing into the timer
Decking screwing
Can screw directly into slim metal sheets
Some impact drivers can directly screw into masonry
Fasten and unfasten various screw types
Fasten and unfasten nuts and bolts
Shelving
Assembling Furniture
Building: Log cabins, Sheds, Loft, etc.
Other jobs: fitting and fixing accessories and home appliances
Decking
Fencing
Jobs regarding flooring and roofing
It can do all tasks in terms of unfastening and fastening.
How To Operate Each Feature Of An Impact Driver?
Trigger
The more pressure you place on the impact driver's trigger, the more torque power and RPM it generates. You can utilize this feature to control your driver better.
For instance, driving screws into timber requires less torque power and RPM at the beginning, as you will want to be so meticulous to get your screw in your timber. When you've got it in quite a bit, it's time to generate full power so that you can quickly drive your screw in. Then, firmly and slightly tighten it with less power to not damage the material around the screw.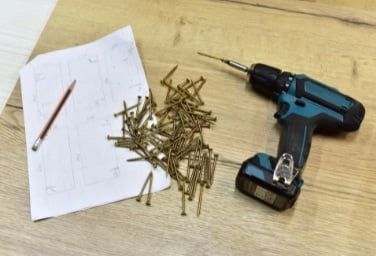 Besides the torque power and RPM control, this driver allows you to switch from reverse to forward using a switch above your trigger. When you want to fasten, switch forward. For unfasten, switch reverse.
Adjustable Power Output
Certain impact drivers provide the user a switch to adjust the torque, RPM, and impacts released every minute or even power output.
This feature can prevent unexpected incidents of applying excess power, thereby damaging your screws and materials.
Chuck
Each impact driver chuck fits different bits. Normally, 50mm bits can fit directly, whereas some standard sizes need help from hex screwdriver bit holders.
Different models require different techniques of inserting or removing hex bits. Still, it's either pulling the chuck backwards or forward. Some models also allow us to push the bits in or pull them forward for inserting.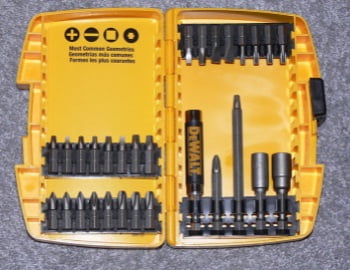 Users can choose from a wide range of hex bits. There're also the drill hex bits, which help you utilize your impact driver like a drill.
Why Impact Drivers Are The Best Tool To Use When Fastening And Unfastening?
Manual screwing with wrenches might not generate enough torque for some stubborn screws. Imagine you're loosening your car wheels' lug nuts. If the manufacturers screwed them on so tight, you would not be able to screw them out only with a wrench as there's not enough torque. Then, you can only hit your wrench's end as strong as possible multiple times for it to loosen.
An impact driver can do just the same with its hammering function every time it encounters resistance. This tool doesn't completely rely on its RPM to carry out the screwing and unscrewing tasks. Therefore, it can also prevent your screwdriver from slipping, which will eventually strip your screw head!
It's also this hammering function inside the impact driver that makes it efficient in dealing with screws, whether you're driving screws into your materials or you're doing the unfastening or fastening jobs!
Final Thoughts
Whether you're a do-it-yourselfer or a professional contractor, an impact driver is the best tool for driving fasteners. It's no wonder that many consider it one of the most valuable tools in their arsenal.
Impact drivers can make your work faster and easier by loosening bolts and tightening them with ease. You'll find yourself reaching for this power tool more often than not when working on projects at home, outdoors, or even professionally!
Make sure you know how each feature works before starting any project, so you get the maximum benefits from using an impact driver every time. Get ready to impress everyone around you with all the new tricks up your sleeve with these tips!
We hope we've given you enough information on what do you use an impact driver for that you'll be able to utilize this handy tool to its utmost! Let us know if our blog post has helped answer any questions or concerns by commenting below.